FOCUS | Nootropic Pre-Workout Taster Sample Pack
FOCUS | Nootropic Pre-Workout Taster Sample Pack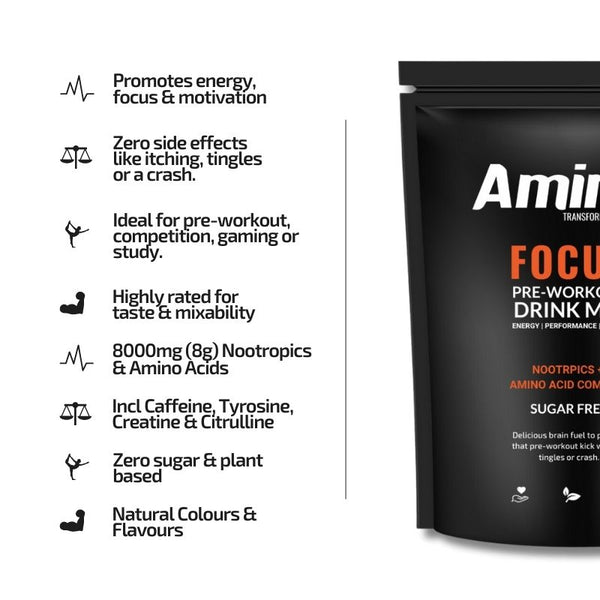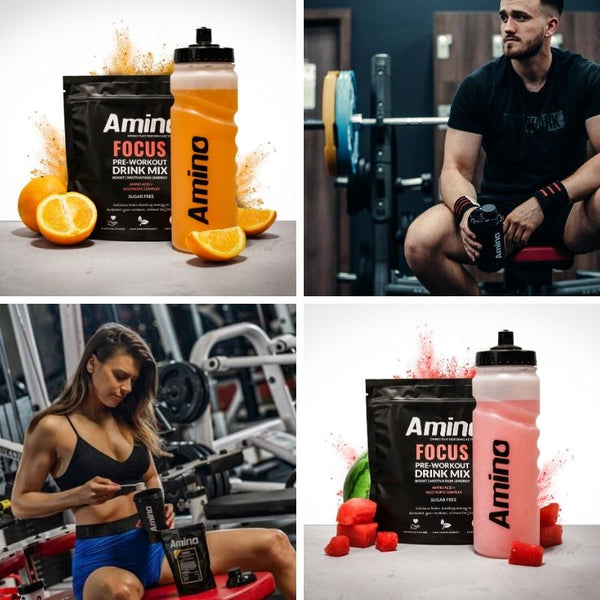 Try Our Nootropic Pre-workout Drink Mix First

This taster pack gives you the option to try our focus pre-workout blend before committing to the full product. The pack will contain one of each flavour for you to try, so you know which flavours you love the most before committing. The pack comes with our Amino shaker & express delivery is free to the UK.
WHAT IS IT?
AMINO FOCUS - An advanced energy boost with fewer negative side effects like itching, tingles, anxiety or the dreaded crash.
Amino focus is a nootropic & amino acid pre-workout powder blend. It's a refreshingly easy way to get that pre-workout, in-game or during work boost that you need. The powder is designed to make your pre-workout 100% effective and tasty, with no compromise. Product features include...
✓ 8000mg (8g) of Nootropics & Amino Acids per serving
✓ Science-backed formulation of Tyrosine, Creatine, Caffeine & Citruline
✓ Provides a powerful energy boost designed to sustain drive & motivation 
✓ Zero side effects like itching & tingles
✓ Zero sugar & only 3 kcal 
✓ Natural flavours & plant-based ingredients suitable for vegans. 
WHY SHOULD I USE IT?
Amino focus is scientifically designed to promote the neurotransmitters involved with energy, focus, neural drive, cognition, memory and motivation. Alongside being naturally flavoured, it is light on the gut & balanced to be low on negative side effects experienced with a lot of pre-workouts formulas like itching, tingles, anxiety and the post-workout crash.
HOW SHOULD I USE IT?
Mix 1 serving (9g) into 300-500ml of ice-cold water, depending on sweetness preference. Consume this 30-45min before your workout/energy boost is needed.

WANT THE FULL PRODUCT INSTEAD?