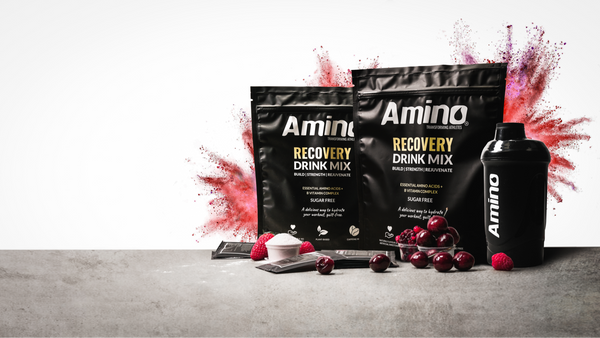 Drinks that perform like you do
Optimize your workouts with our targeted formulas, expertly crafted with amino acids and scientifically-backed nutrients.
Shop amino
Change the way you fuel your workouts
We go to great lengths to make performance boosting nutrients, delicious.
Better beverages for active lifestyles
Flavour-able hydration.
Say goodbye to amino acid products of the past that tasted awful!
We pride ourselves on being one of the best tasting amino acid formulas on the market. In the past, amino acids have been hard to work with due to the inability to bind with water and bitter taste. We have fixed this with the help of new techniques to launch the first drink of its kind to market.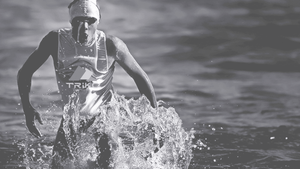 Do more, perform better.
Amazing aminos!
Using blends of amino acids we are committed to creating drinks that have amazing functional benefits. Amino acids are not just important for bodybuilders and fitness enthusiasts, they are also important in increasing overall health in terms of improving the health of tissues and organs, brain health, metabolic function, and every physiological process in our bodies.
Strive for results
Train. DRINK. Sleep. Repeat.
Life's a journey. It never rests, it never quits. It's about overcoming obstacles, accomplishing goals, and recognising achievements. And then it resets to achieve again. As your trusted sports nutrition partner we're passionate about crafting products that deliver you results supporting you as you journey towards your goals.
Our mission
Our mission is to consciously lead the evolution of the sports and health drinks market by focusing on using the power of Amino Acids, the building blocks of protein and making it possible for athletes everywhere to accomplish their goals.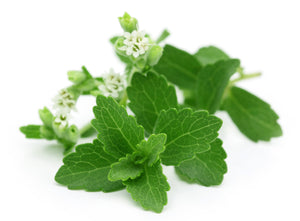 Conscious choices
Our love of both nature and science means that we're always researching, growing and perfecting what we create. Our desire is to create formulae that provide superior functional effects, enhancing what our bodies do naturally without compromising on the ingredients.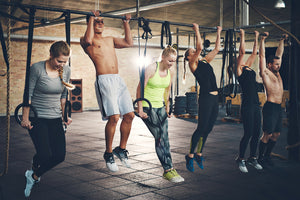 For everyone
Amino acids are not just important for hard core bodybuilders. Together with the amazing impact they have to muscle growth they are also important in increasing overall health. Essentially, amino acids are involved in every physiological process in our bodies so are important in improving the health of all our tissues and organs with noticeable effects on brain health, and metabolic function.
Why Everyone Should Take Magnesium and Vitamin D
If you're looking to optimise your nutrient intake then a good place to start is with Vitamin D and Magnesium, we think these two supplements are a must for most people! Especially if you're active. Vitamin D - for strong bones and muscles, balanced hormones, reduced inflammation and boosted immune function. Magnesium - for mood, focus and sleep.
What causes post-exercise aches (DOMS)? Here's how to combat them
Feeling sore after training is part and parcel of the improvement process. The inflammatory response and tissue damage that occurs as a result of exercise is critical to triggering the recovery response, which allows improvements to occur.  For some people, the pain of delayed-onset muscle soreness (DOMS) is part of the fun. They know that the effort they're putting in is doing some good. But for most of us, we'd rather skip straight to the improvement part.